I just never seem to have enough hours in the day to keep up on our social pages. So I thought I would blog a few set ups from the weeks in our blogs section.
Bell season is well under way alongside wedding season. Its been great styling all our packages for such wonderful special occasions.
Each year I say I am going to limit bell tent slots as there is only little old me that does all the prepping, setups and pack aways. But I hate to let anyone down so I always try and make it work. Our Halloween themes and a very new theme will be launched very soon ready for Halloween. I also have started taking Christmas bookings.... Eeeeekkkk my fav time of year for set ups.
I hope you are all surviving the summer holidays. We are half way there now!!
Have a wonderful weekend
love Lisa xx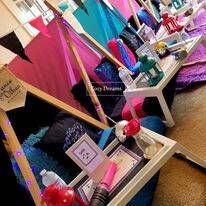 Summer Luxe picnics perfect for Baby showers, hen parties, Birthdays